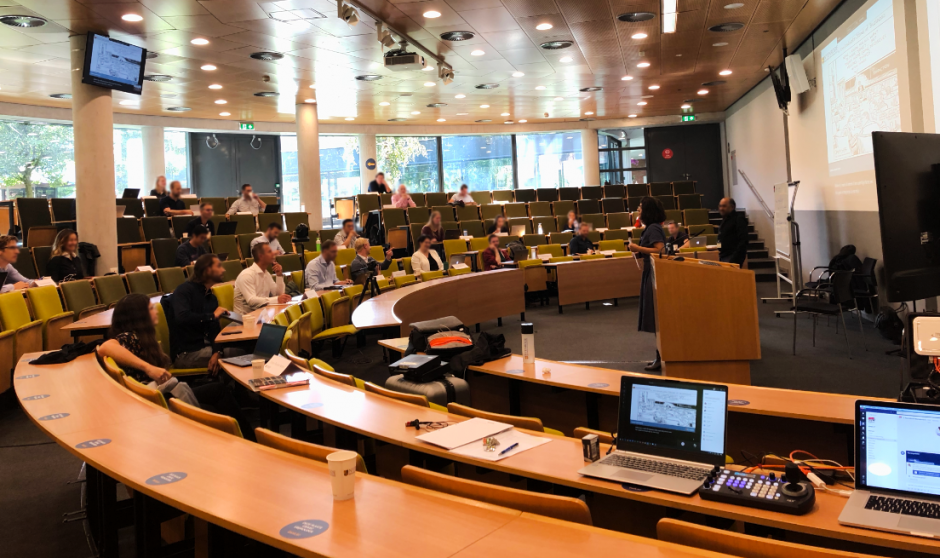 Portfolio: Remote streaming set
For our client Nyenrode Business University we delivered a first 'remote streaming set'

Covid_19 brings the need for remote teaching. With our solution, the professor can have students in the classroom, but also reach students at home via Microsoft Teams. The controllable camera and good quality audio bring the lessons to the students homes. The camera can make shots of the whiteboard, flipchart and professor for a dynamic lesson (opposed to a webcam on a laptop). A new milestone in online teaching.

In addition, the setup can also be accessed by Connecting Media from our MCR in Hilversum, we can control the camera remotely, record footage and and edit if necessary. The set consists of a PTZ camera, a controller and a Hub where all technology is connected.
Project information
Client

Category

Date

7 September 2020