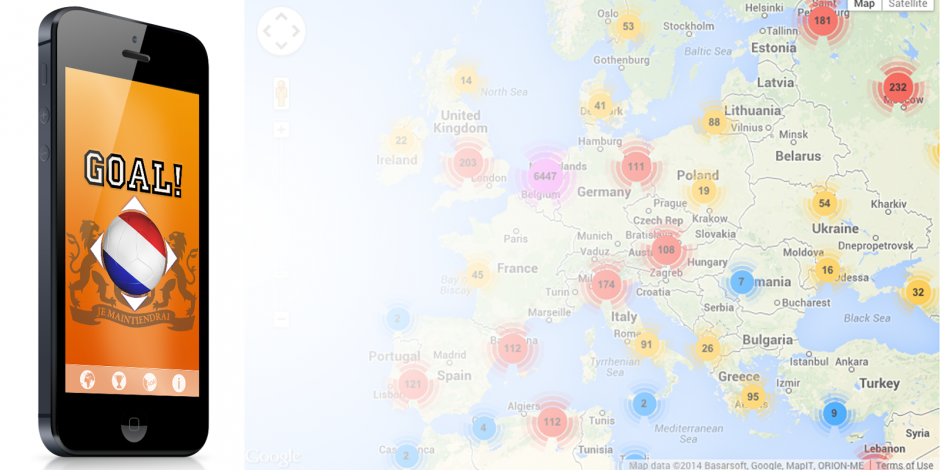 Portfolio: Goal App version 3 WorldCup 2014 Brazil
Sometimes we do not produce for clients but for ourselves. The Goal App for iPhone and iPad is one example. Version 1 in which we made in 2010 was an education for us in how we should design, code, publishing and market an app. For the last World Cup in Brazil launched version 3. This version is now 'freemium' with the in-app ads.
The app was a great success, with more than 5,000 new downloads and more than 10,000 updates we were mentioned in the top lists with our Goal app in the Apple iTunes Store charts in several countries.
The new Goal-Map makes it clear in how many people worldwide have used the Goal App We now have about 48 different Goal Apps available.
Project information
Client

Category

Date

12 July 2014